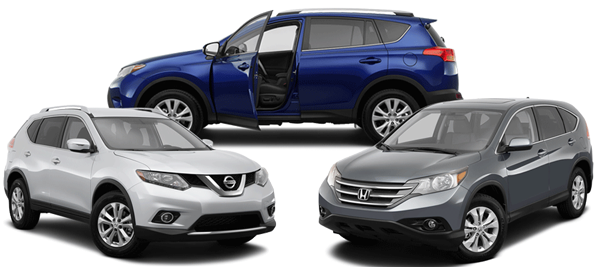 Pre-Owned SUVs for Sale in Roanoke, VA
There's a reason why SUVs have become the fast-selling force that they are today. Their boundless versatility, family-friendly space, intelligent safety programs, and reliable performance can be applied to virtually any scenario. Drivers across the U.S. have made the SUV their vehicle of choice for its well-rounded attributes, and it's not hard to find a pre-owned model that comes well-stocked with modern features.
There's an SUV for any situation, but with all the options available today, the search itself can sometimes seem challenging. That's why we invite you to skip the drive from lot to lot and begin your journey here at Land Rover Roanoke. Whether you're looking for an everyday commuter, a safe and spacious family vehicle, or an off-road adventurer with ample cargo space, we know you'll be happy with our selection of pre-owned SUVs.
When you visit our dealership, you can explore a variety of pre-owned SUVs by trusted industry leaders. We carry high-quality models by reliable manufactures and luxury brands, and you can always find certified pre-owned models with premium-quality amenities.
Roanoke Pre-Owned Dealership
No matter how you plan to use your vehicle, you'll discover all the comfort, technology, and power you need within our pre-owned SUV lineup. Our vehicles all come with the quality and dependability that you should expect from premium names, and you can look forward to capable engineering, impressive efficiency, and even off-roading prowess whenever you take home one of these exhilarating sport utility vehicles. As you browse our collection, you can use our search criteria to narrow the field by make, year, features, or even special packages.
Our in-demand pre-owned vehicles don't remain on the lot for very long, so don't hesitate to contact us if you see something you like. Because these SUVs come and go quickly, the selection you see today may be very different later, so check back often to see what has just arrived.
We Have Your Next SUV at Land Rover Roanoke
Here at Land Rover Roanoke, we have a variety of shopping tools to help you find the best price possible on the pre-owned vehicle you want. If you're searching for a reliable vehicle with lasting comfort and a refined ride, we know that you'll be delighted with your options at our dealership. Come visit us whenever you're ready to explore our inventory in person.