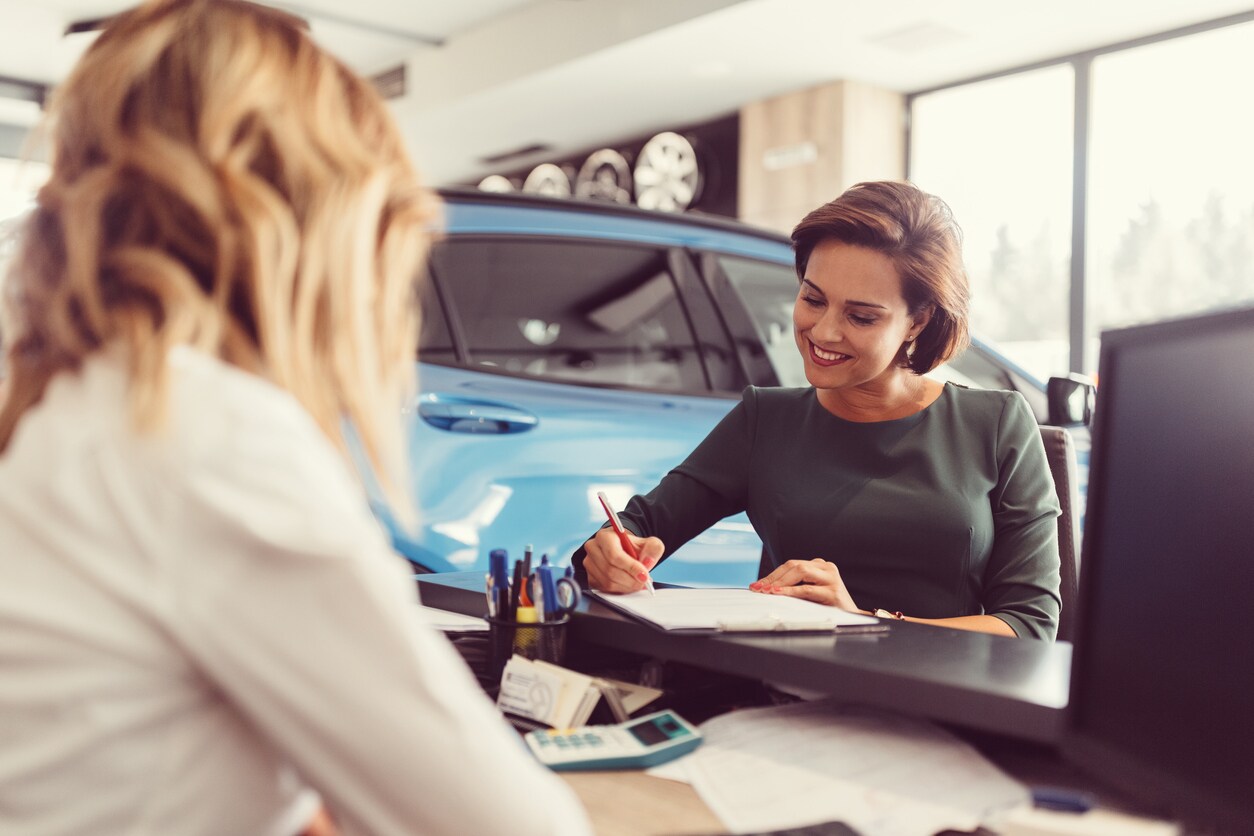 Auto Financing Options Near Roanoke, VA
In today's fast-paced world, everyone needs access to reliable transportation. If you're in need of a new vehicle but are concerned that your credit won't make the grade, you'll be happy to hear that there are special finance options made just for you at Volvo Cars of Roanoke. 
If getting approved for an auto loan is all that's standing in your way of buying a new or used vehicle, then push past it! The on-site financing experts at our dealership are experienced at working with all types of credit. No matter if you've had credit challenges in the past or just haven't built up much of a credit history, our finance team can help. 
We work with a large network of lenders who handle all types of loans. Our finance associates will present them with your information in order to get the best possible loan offers for you. Then they'll sit down with you to go over your options and answer any questions you have as you determine the best option for your unique financial situation.
Special Financing Options Near Christiansburg, VA
You are not your credit score, and at Volvo Cars of Roanoke, you'll feel like the valued customer you are - not a number. We want to help you get the best possible loan for your needs and budget so that you can easily afford the new or used vehicle you need. And you can trust us to treat your confidential financial information with the care and discretion it deserves. 
The first step to getting approved for a loan at Volvo Cars of Roanoke can be done from the comfort of your own home. Visit our website and use our handy tools to get pre-approved and fill out a finance application. This way, when you arrive at our dealership, we'll already have all the information we need to proceed with financing, making the whole experience quicker and easier. 
Now that you know your credit history doesn't have to hold you back, feel free to browse our fantastic inventory of new Volvo models and huge selection of high-quality used vehicles from just about every brand you can think of. All of our vehicles are priced to sell, and we even have special offers and incentives that can make your purchase more affordable than you thought possible. 
Don't wait another day - your ideal vehicle is waiting at Volvo Cars of Roanoke.
Get Your Auto Loan Today at Volvo Cars of Roanoke
Getting approved for an auto loan has positive effects beyond just being able to purchase the vehicle of your dreams. It will also help to brighten your financial future. When you obtain a loan and make timely and consistent payments on it, your credit will start to thrive. 
Contact Volvo Cars of Roanoke today to ask about our special financing options and start down the path toward a better life!